The budget for the Joomla Project from 1st July 2019 to 30th June 2020 was approved by the Board in email on the 24th of June 2019 (Minutes). We would like to apologise for the delay in publication of the budget, this was due to refactoring necessary with the cancellation of JWC and the absence of some Board members in the preparation of this post.
Read more https://community.joomla.org/blogs/leadership/osm-2019-2020-budget.html?utm_source=feedburner&utm_medium=feed&utm_campaign=Feed%3A+JoomlaCommunityCoreTeamBlog+%28Joomla%21+Core+Team+Blog%29
Details

Category: Core Team
Open Source Matters, Inc.
Full Board of Directors and Officers Meeting
Date: August 08, 2019
Time: 17:00 UTC
Total time of meeting: 45 minutes
Attendees:
Rowan Hoskyns Abrahall (President), Luca Marzo (Secretary), Jason E Rosenbaum (Treasurer), Djamel Kherbi (Director), Jason Nickerson (Director), Hugh Douglas-Smith (Director), Jaz Parkyn (Director).
Apologies:
Alexander Metzler (Vice President), Harald Leithner (Director)
Proxies:
Luca Marzo served as proxy for Harald Leithner.
Discussion outline
President
Books are all done for accountant to do year end. Items paid after year end but submitted before year end have been listed as liabilities at year end so that they come from last
...
Read more https://volunteers.joomla.org/board-of-directors/reports/1081-osm-inc-full-board-meeting-august-08-2019
Details

Category: JBlogs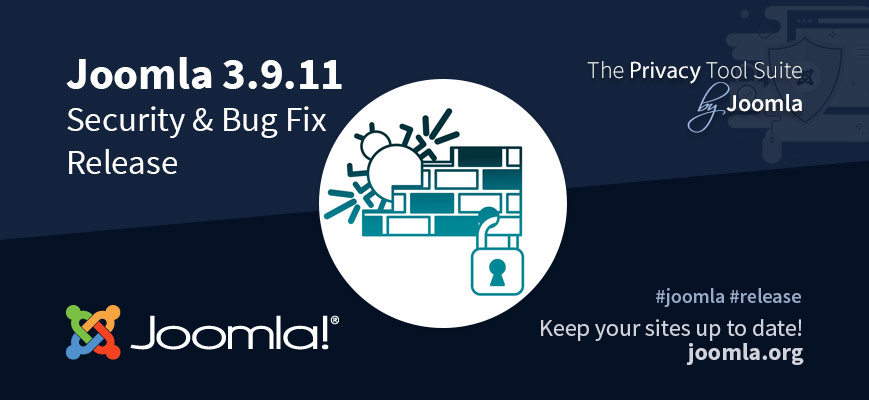 Joomla 3.9.11 is now available. This is a security fix release for the 3.x series of Joomla which addresses one security vulnerability and contains over 25 bug fixes and improvements....
Read more https://www.joomla.org/announcements/release-news/5775-joomla-3-9-11.html?utm_source=feedburner&utm_medium=feed&utm_campaign=Feed%3A+JoomlaAnnouncements+%28Joomla%21+Announcements%29
Details

Category: JAnnouncements

We have released a new batch of products versions, consolidating the integration of XT Search for Algolia with the modern ecosystem. The updates improve the performance of all the extensions and prepare the field for the next iteration of enhancements:
Read more https://www.extly.com/blog/22-latest-news/740-one-search-engine-to-query-them-all.html
Details

Category: Developer News