Stats October: 6 sites submitted, 11 approved, 10 rejected, 2 corrections requested
PHP upgrade to 7.4
Install and configure the 2FA plugin to force 2FA in regards of user groups
Enable 2 factor authentification for registered users -> planned
Working on implementation of the new rule to accept only httpS site
Following New Cookie banner implementation (to respect GDPR) (started 1 year ago)
Following SSO topic
About the tool https://github.com/SIWECOS/Version-Scanner which required Docker, we're working on the extraction of the app from the container.
Read more https://volunteers.joomla.org/teams/site-showcase-team/reports/1374-november-2020
Details

Category: JBlogs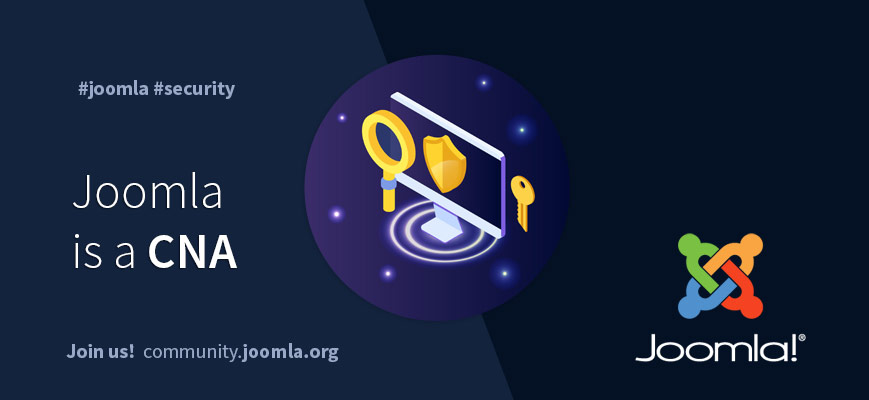 Joomla, one of the world's most popular Content Management Systems (CMS), announced today the CVE Program authorizes the project as a CVE Numbering Authority....
Read more https://www.joomla.org/announcements/general-news/5829-joomla-is-now-running-its-own-cve-numbering-authority-cna.html?utm_source=feedburner&utm_medium=feed&utm_campaign=Feed%3A+JoomlaAnnouncements+%28Joomla%21+Announcements%29
Details

Category: JAnnouncements
This module allows you to integrate Jitsi Meet videoconferencing into your Joomla site quickly and easily. You can customize every aspect of the videoconference, including security settings. Thanks to the countless configuration options available in the module, every single function of the conference can be enabled or disabled according to your needs.
With this module you can use the free public server of Jitsi Meet or you can integrate your own private instance, to have even more control.
Main features:
- Easy installation and configuration.
- Can be used with the public meet.jit.si server or with a private server.
- Customization of window size, border and other graphic details.
- Fully configurable vidoconferencing controls, menu items and functionality.
- Option to configure security settings.
- Option to set a standard password for access to the videoconference.
- Integration with Joomla profile users data.
- No new tables created by the plugin in your DB.
Read more https://extensions.joomla.org/browse/new/extension/communication/video-conference/joojitsi-conferencing?utm_source=feedburner&utm_medium=feed&utm_campaign=Feed%3A+JoomlaExtensions+%28Joomla%21+Extensions+Directory%29
Details

Category: Latest Extensions