Generate leads when you are distributing coupon codes at your Joomla website
Super easy install and setup
You can easily setup in minutes and publish at any website.
NO CODING REQUIRED
Fully customizable!
Fully customizable via self-defined parameters!
Well-commented
Every parameter is explained, just customize in minutes
GDPR Compliant
You can ask visitor if they accept to request newsletter.
Send Coupon to Email Address
Send your coupon code to submitted email address.
Name + Email Address or Disable Name
It is possible to request email address with name or disable name input field and request only email address.
View Emails with filters
You can view submissions at each module backend separately.
Export Emails
You can export emails with submitted date, url, ip address
3 Different themes
Show coupon code module at any part of your website.
Unlimited Colors
Make it yourself with unlimited color options for backgrounds, text
Send HTML Emails for Coupon Codes
Send HTML Emails for coupon codes. You can create your own HTML email templates and use for the coupon codes
Read more https://extensions.joomla.org/browse/new/extension/e-commerce/gifts-a-coupons/coupon-code?utm_source=feedburner&utm_medium=feed&utm_campaign=Feed%3A+JoomlaExtensions+%28Joomla%21+Extensions+Directory%29
Details

Category: Latest Extensions
Motions:
#2020/OPS/004 - Allow exception for the Volunteers Portal team to provide quarterly reports instead of each month due to the specific nature of the team. 
Proposed by Radek Suski, seconded by Jaz Parkyn
Motion passed unanimously.
Department Coordinator:
The leaving DC (Radek Suski) addressed the team and handed the DC work over to the new DC (Wilco Alsemgeest).
We all thank Radek for his time and efforts as Operations DC and wish him good luck in the new role as Treasurer.


Community Magazine team:
Extensions Directory
...
Read more https://volunteers.joomla.org/departments/operations/reports/1361-operations-department-meeting-minutes-october-26-2
Details

Category: JBlogs
Our first minor release for Bootstrap Icons is here, with over 30 new icons and a few bug fixes. New icons include fill variations for our emoji icons, including a few new emojis, and several new file type icons.
30+ new icons
Here's a look at our file and emoji icons as of v1.1.0. New in this release for emojis are the wink and heart eyes, along with fill versions for the full set. In addition, we've added icons for Word, Excel, PowerPoint, and a general bar chart file type.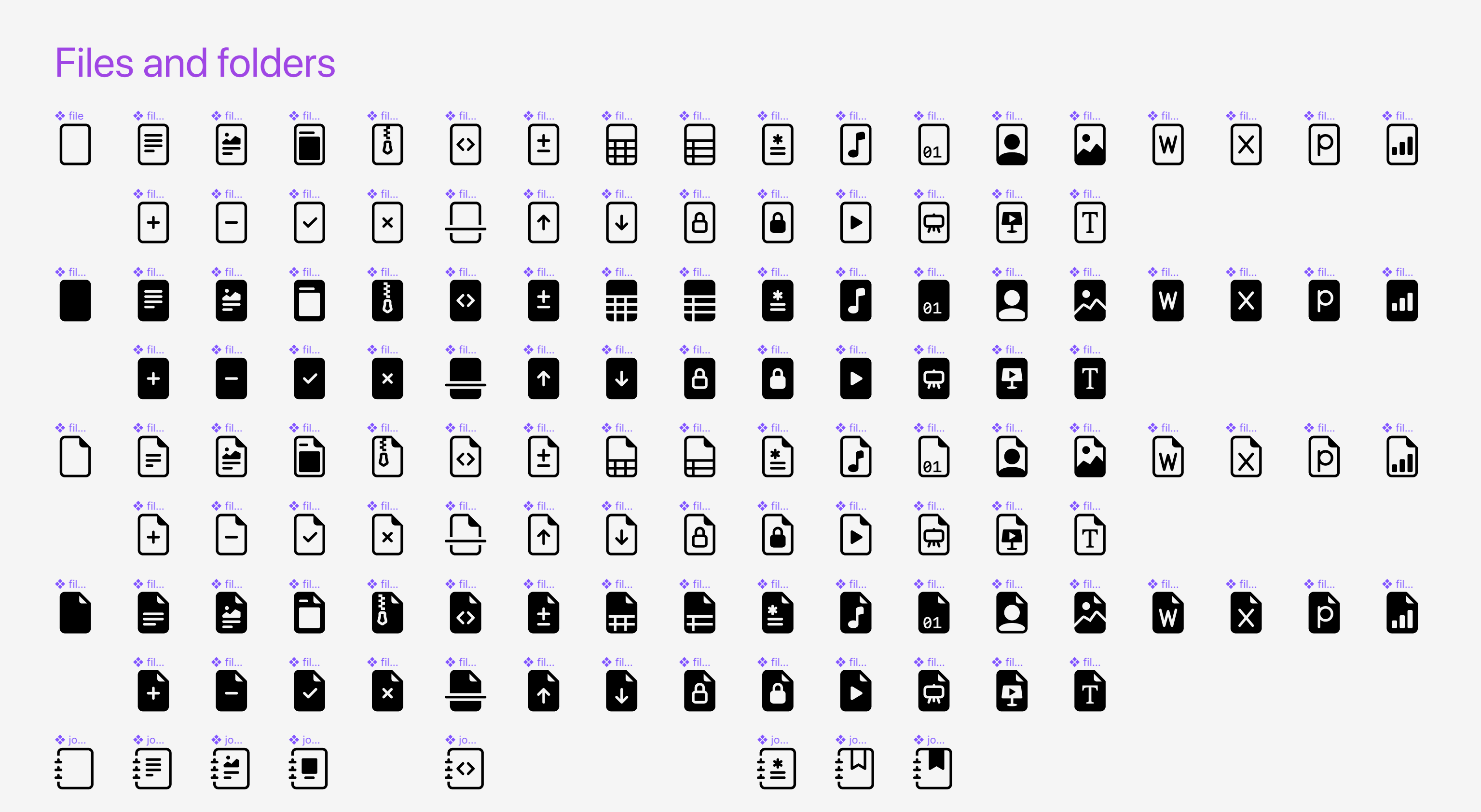 Changes
Here's a more complete look at what's changed in this release.
Install
To get started, install via npm:
Read more https://blog.getbootstrap.com/2020/10/28/bootstrap-icons-1-1-0/
Details

Category: Developer News
The meeting started at 13:30 (UTC)
In attendance: Luca Marzo, Anja de Crom, Hans van der Meer, Sandra Decoux, Wilco Alsemgeest.
Apologies: Andrea Gentil, Patrick Jackson
Meeting notes
October issue published on time: thanks to the whole team for the work done

The Team reviewed the status of the Release Plan for the November Issue of the JCM.

Anja proposed to reinstate the article series: "Getting extensions ready for Joomla 4" and "Joomla turns 15".

Andrea prepared a Google Data Studio with analytics data and other success metrics of the JCM.

...
Read more https://volunteers.joomla.org/teams/joomla-community-magazine-team/reports/1359-jcm-meeting-report-october-29-2020
Details

Category: JBlogs
This meeting of the Joomla! Privacy Compliance Team has been held on Glip on October 28, 2020 at 16:30 CET.
Participants
In attendance:
Donata Kalnenaite
Sandra Decoux
Roland Dalmulder
Luca Marzo
Sander Potjer
Discussion outline:
Donata and Luca have been working on the "what privacy laws apply to us" analysis and asked the team members for assistance.
Roland has moved the server to PHP 7.4 and reported that everything is running fine. He also began working on the consent all button and plans to finish that task this coming weekend. He also discussed the requirement of showing data on the JVP with Sander. He will be testing the website on the new MySQL version so the server can be upgraded.
Luca is working on a new set of bylaws that will be more clear regarding removing team members after they fail to renew their
...
Read more https://volunteers.joomla.org/teams/compliance-team/reports/1357-privacy-compliance-team-meeting-october-28-2020
Details

Category: JBlogs