Comprehensive, scalable and full-featured Event Registration Joomla! Plugin.
Best event management extension for closed group RSVP. Simply invite your guests via the system and everything done at your fingertips.
Features:
MANAGE INVITEES & RESPONSES
All within one system. No manual email or spreadsheet to keep track the invitees.
PERSONALISED EMAILS
Create personalised invitation email content for invitees.
CUSTOM FORMS
Fully customisable for unlimited number of questions.
MAILCHIMP & SMTP INTEGRATION
Send invitation emails via SMTP or Mailchimp integration.
Read more https://extensions.joomla.org/browse/new/extension/calendars-a-events/events/zoom-rsvp?utm_source=feedburner&utm_medium=feed&utm_campaign=Feed%3A+JoomlaExtensions+%28Joomla%21+Extensions+Directory%29
Details

Category: Latest Extensions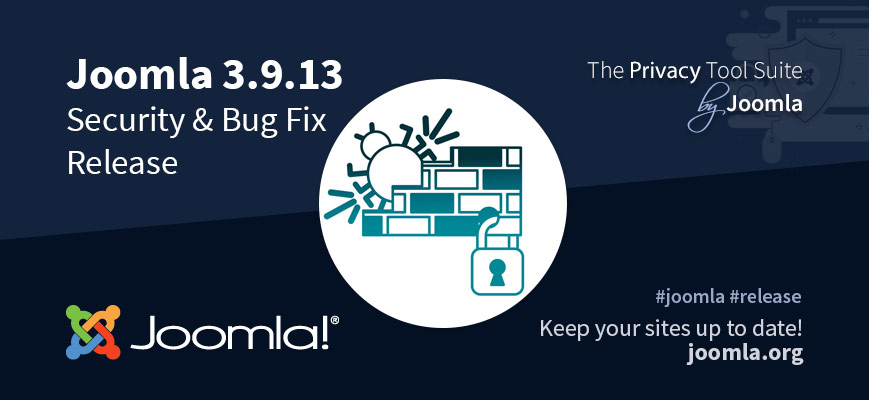 Joomla 3.9.13 is now available. This is a security fix release for the 3.x series of Joomla which addresses two security vulnerabilities and contains over 15 bug fixes and improvements....
Read more https://www.joomla.org/announcements/release-news/5780-joomla-3-9-13.html?utm_source=feedburner&utm_medium=feed&utm_campaign=Feed%3A+JoomlaAnnouncements+%28Joomla%21+Announcements%29
Details

Category: JAnnouncements
This meeting of the Joomla! Compliance Team has been held on October 30, 2019 at 16.30 CET on Glip.
Participants
In attendance: Achilleas Papageorgiou, Luca Marzo, Sandra Decoux, Sander Potjer, Alkaios Anagnostopoulos, Donata Kalnenaite.
Discussion outline
Donata welcomed by the team as new member of the Compliance Team.
Donata shared with the team two documents that she already reviewed; i. the current Privacy & Cookie Policy and ii. the upcoming Cookie Policy that the team had previously prepared. Luca, Sandra and Achilleas to provide feedback also on them towards the preparation of the final.
Sander shared with the team an update on the latest tasks completed regarding the cookie script and that the task is
...
Read more https://volunteers.joomla.org/teams/compliance-team/reports/1115-gdpr-compliance-team-meeting-october-30-2019
Details

Category: JBlogs