This meeting of the Joomla! Privacy Compliance Team has been held on Glip on August 19th, 2020 at 16:30 CET.
Participants
In attendance:
Donata Kalnenaite
Luca Marzo
Sander Potjer
Sandra Decoux
Discussion Outline
The team discussed the fact that a team member needs to work with the Webmasters Team to help with the Cookie Control Implementation Task. Alkaios is currently busy so we are looking into making a call for volunteers that would have the skillset to help with this task.
Sander Potjer is working on the task of updating the JVP for anonymizing profiles.
Luca stated that he will be catching up on his tasks from our last meeting this weekend
...
Read more https://volunteers.joomla.org/teams/compliance-team/reports/1327-privacy-compliance-team-meeting-september-16-2020
Details

Category: JBlogs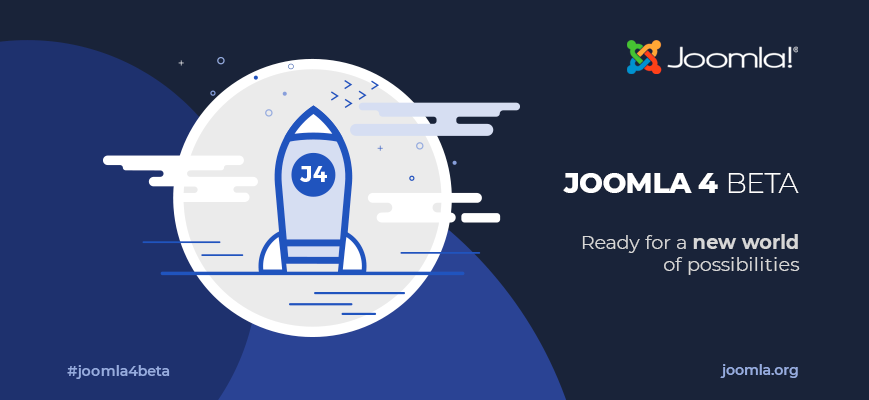 The Joomla Project is pleased to announce the availability of the Joomla 4.0 Beta 4 release, and the second Alpha of Joomla 3.10....
Read more https://www.joomla.org/announcements/release-news/5822-joomla-4-0-0-beta4-and-joomla-3-10-alpha2.html?utm_source=feedburner&utm_medium=feed&utm_campaign=Feed%3A+JoomlaAnnouncements+%28Joomla%21+Announcements%29
Details

Category: JAnnouncements
We are happy to announce the next steps for the election of Treasurer Elections. Included are recommendation comments provided by the nominator(s) of each. Nominess are listed in no particular order.
Read more https://community.joomla.org/blogs/leadership/group-1-elections-treasurer-recommendations-next-steps.html?utm_source=feedburner&utm_medium=feed&utm_campaign=Feed%3A+JoomlaCommunityCoreTeamBlog+%28Joomla%21+Core+Team+Blog%29
Details

Category: Core Team
SAML SP Single Sign On – Login with ADFS ADFS Login allows users with ADFS Directory apps account to login to your Joomla website with ADFS. It acts as a SAML 2.0 Service Provider which can be configured to establish the trust between the plugin and ADFS Directory apps to securely authenticate the user to the Joomla site.
Login with ADFS uses the latest secure SAML authentication recommended by ADFS, including 2-factor Auth if enabled for your ADFS accounts.
If you require any Single Sign On (SSO) application or need any help with installing this plugin, please feel free to email us at This email address is being protected from spambots. You need JavaScript enabled to view it. or Contact us
We provide active support. If you require any Single Sign-On application or need any help with installing this plugin, please reach out to us on
---
Dependencies
- NONE
24/7 Support
If you require any Single Sign On (SSO) application or need any help with installing this plugin, please feel free to reach out to us on our 24*7 support at .
FREE VERSION FEATURES
Login Using IDP Credentials SAML SP helps login to your Joomla site using SAML 2.0 compliant Identity Providers.
Automatic User Registration – the user will auto-registered after login if the user is not already registered with your site.
Upload IDP Metadata – SAML SP provides an easy configuration with the Identity Provider by simply uploading the IDP metadata file/URL.
Basic Role Mapping – Select the default role to assign to users on auto registration.
Export Configuration – Download the plugin configuration file to transfer your module configurations when you change your Joomla instance.
Step-by-step Guides – SAML SP provides guides for configuring the Identity Provider.
Proxy Server Setup for intranet sites.
---
UPGRADED VERSION FEATURES– Click to see all license versions.
All the Free version features.
Unlimited Authentication with multiple Identity Providers.
SAML Single Logout(SLO) – Support for SAML Single Logout (Make sure your IdP also supports SLO)
Auto-redirect to IDP – Allows Auto-redirect to Identity Provider from the login page even user using multiple service providers.
Advanced Attribute Mapping – Use this feature to map your IDP attributes to your Joomla site attributes like Username, Email, First Name, Last Name, Group/Role, Display Name.
Advanced Role Mapping – Use this feature to assign Joomla roles to your users based on the group/role sent by your IDP.
Force Authentication – Force Authentication allows users to redirect to IDP if the user is not logged in.
Multiple SAML IDPs Support – We support the configuration of Multiple IDPs in the plugin to authenticate the different groups of users with different IDPs.
Backend and Frontend Login – If a user is Super User, the user will be logged into both the frontend and backend of the site. No need to sign in again in the admin panel (backend) for Super User, once he is logged into the frontend of the site via Single Sign-On.
Integrated Windows Authentication – Support for Integrated Windows Authentication (With ADFS)
Binding Type – Select HTTP-Post or HTTP-Redirect binding type to use for sending SAML Requests.
Generate Custom SP Certificate
Select Signature algorithm
Auto-sync IdP Configuration from metadata
Store Multiple IDP certificates
Custom admin Login URL
Customize modules depending upon the requirement.
---
WEBSITE
Check out our website to see all our listed Joomla plugins. Please reach out to us on for more support. You can also submit your query from the plugin's configuration page.
We also provide SAML SP, SAML IDP, OAuth Client, OAuth Server, LDAP / AD Login, Two Factor Authentication, OTP Verification, and Social Login plugins/Modules for WordPress and Drupal sites. To know more please click
---
SAML 2.0 Plugin Add-ons:-
Integrate with Community Builder
By using the Community Builder Add-on you would be mapping the user details into the CB's com profiles fields table which containing the values from the table com profile.
IP based restriction for auto redirect
Restrict specific IP address from auto-redirect to IDP.
Sync users from your IdP in Joomla (SCIM Plugin)
This add-on sync users from your IdP to the Joomla database.
Page Restriction
This add-on is basically used to protect the pages/posts of your site with the IDP login page and also, restrict the access to pages/posts of the site based on the user roles.
SSO Login Audit
SSO Login Audit captures all the SSO users and will generate the reports.
Role/Group Based Redirection
This add-on helps you to redirect your users to different pages after they log into your site, based on the role sent by your Identity Provider.
We also provide the following features. Please feel free to reach out to us on support at .
Read more https://extensions.joomla.org/browse/new/extension/access-a-security/saml-sp-single-sign-on-login-with-adfs?utm_source=feedburner&utm_medium=feed&utm_campaign=Feed%3A+JoomlaExtensions+%28Joomla%21+Extensions+Directory%29
Details

Category: Latest Extensions