Joomla 4, our next major version, is actively developed thanks to our great volunteer community. A lot has happened during the past months!
Read more https://developer.joomla.org/news/788-joomla-4-on-the-move.html
Details

Category: Development Team
An easy-to-use Joomla Plugin to add custom CSS styles that override Extensions and Theme default styles.
Features it has :
Works with any templates.
Options here to optimize inline CSS
You can enable or disable Gzip
Cross browser support.
Simple and Friendly user interface.
Ease to use.

Supported Platform:
Joomla 3.x and Joomla 4.X

Note : Any issue let me know. Joomla latest version (3.x and 4.0) tested and working great 🙂

How to use :
1) Just install plugin and do configuration
2) Then just publish it and it will start working.
Details :
Simple configuration.
Working fine.
Tutorial
https://www.youtube.com/watch?v=P2zn09DRRUA
Read more https://extensions.joomla.org/browse/new/extension/access-a-security/aa-simple-custom-css?utm_source=feedburner&utm_medium=feed&utm_campaign=Feed%3A+JoomlaExtensions+%28Joomla%21+Extensions+Directory%29
Details

Category: Latest Extensions
Joomla Production Department Meeting
Date: July 02, 2019
Time: 17:00 UTC
Total time of meeting: 30 minutes
Attendees:
Harald Leithner (Department Coordinator), Luca Marzo (Assistant to the DC), David Jardin (Team Leader), Nicola Galgano (Team Leader), Philip Walton (Team Leader), Sandra Decoux (Team Leader), Marco Dings (Team Leader), Robert Deutz (Team Leader), Benjamin Trenkle (Team Leader).
Apologies:
George Wilson (Joomla 4 Release Leader), Stefan Wajda (Team Leader), Ilagnayeru Manickam (Team Leader), , Puneet Kala (Team Leader).
Discussion outline
Report from the Department Coordinator
Joomla 3.9.9 RC is out after this meeting.

Harald would like to bring back CMS Maintenance Team as
...
Read more https://volunteers.joomla.org/departments/production/reports/1050-production-dept-meeting-july-02-2019
Details

Category: JBlogs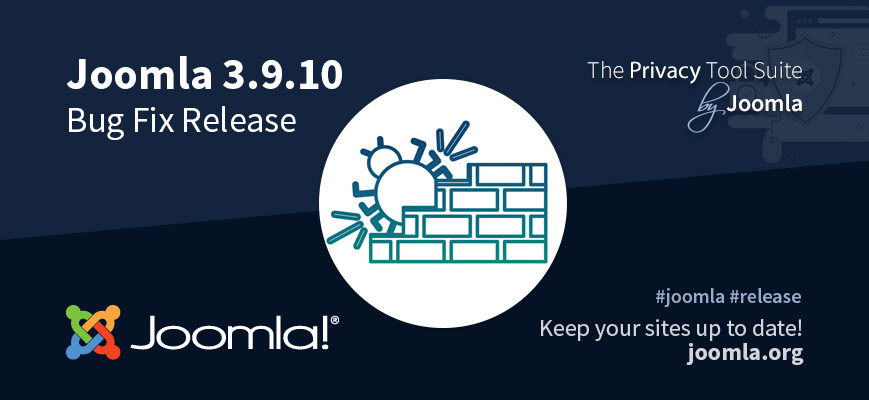 Joomla 3.9.10 is now available. This is a bug fix release for the 3.x series of Joomla which addresses one bug introduced into 3.9.9, affecting template styles of multilingual web sites....
Read more https://www.joomla.org/announcements/release-news/5774-joomla-3-9-10.html?utm_source=feedburner&utm_medium=feed&utm_campaign=Feed%3A+JoomlaAnnouncements+%28Joomla%21+Announcements%29
Details

Category: JAnnouncements