Details

Category: JAnnouncements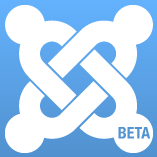 The Joomla! Project is pleased to announce the availability of Joomla! CMS 3.5 Beta 1 . Community members are asked to download and install the package in order to provide quality assurance for the forthcoming 3.5 release.
Joomla! 3 is the latest major release of the Joomla! CMS, with 3.5 the sixth standard-term support release in this series. Please note that going from 3.4 to 3.5 is a one-click upgrade and is NOT a migration. The same is true is for any subsequent versions in the 3 series of the CMS. That being said, please do not upgrade any of your production sites to the beta version as beta is ONLY intended for testing and there is no upgrade path from Beta....
Read more https://www.joomla.org/announcements/release-news/5637-joomla-3-5-beta-1-released.html?utm_source=feedburner&utm_medium=feed&utm_campaign=Feed%3A+JoomlaAnnouncements+%28Joomla%21+Announcements%29