Details

Category: JConnect News
Summer season is starting and the Dolce Vita Theme arrived on time. This theme features varied block styles, a frame like style, a special bottom position, four custom widgets and many little helpers and modifiers. At first glance it looks like a theme made for fashion but you can add any personal or business related content, too to create your unique website. This theme also features 6 different and fancy styles to start from.
Dolce Vita also supports the latest Widgetkit 2.7 features. In case you've missed it, please check out this blog post[1].
Theme Layout
This theme provides a special option to display a subtly animated frame around the layout. You can decide between a frame that overlays your content and one that "hugs" your content by adding padding around it.
It also comes with a special layout position called bottom-offset, perfect to display banners or small teasers. The dimensions and spacings are calculated automatically according to the size of the published content, so that it always stays centered between the bottom and footer sections.
This time we decided to fully style almost everything in the contrast component .uk-contrast. This means all kinds of UIkit components like alerts, buttons, panels, subnavs, text elements and forms are completely styled. We recommend the class for dark and colored images and for the .uk-block-secondary modifier class/secondary background option in the block appearance section.
Navigation
The main navigation of Dolce Vita Theme supports the latest UIkit sticky navigation component features. You are able to choose from 4 different navigation layouts.
With the special overlay option, the logo will work as a hover trigger for the navigation to display. If you start scrolling down, the navigation will also appear.
Further you can enable a full width dropdown menu container, which will be displayed on top of the content.
Parallax Widget
As you may already have noticed, we've added CSS blend mode effects to the block appearance options of Dolce Vita and Avanti. Now we've added this to the Widgetkit 2 Parallax widget, too. The images can blend into the 2 different background colors!
Slider Widget
This Slider supports CSS scaling for the before and after items. You can choose from different value options in the widget settings. While scrolling through the single items you will experience a liquid like effect. We also have modified the overlay to allow some more flexibility.
Gallery Widget
The Gallery grid provides a pre-defined sequence, which supports first- and last doubled item widths. This sequence is also fully responsive. We took a look at the overlay settings and added new options for blend modes, opacity, color, alignment and a boxed style.
Grid Widget
For Dolce Vita, we have created a modified Grid widget to customize our output, especially the one we can not control at all, like WordPress/Joomla system content. We have added a truncate option for the title and the content, which makes it easier to control the data output and height.
Additions
Dolce Vita includes some additional features, like modifiers and helpers, to customize your content. It supports 3 font types by default to create a very unique look for your personal website. Please view the Theme[2] page for a detailed overview of all included features and specials.
You will soon find answers from our support to your Frequently Asked Questions[3].
Parallax, Slider, Gallery and Grid widgets
Additional framed style
Four navigation layouts
Bottom-offset position
Dotnav follower
Different block appearance settings
Custom blog layout
Demo pages built with Widgetkit 2
Full UIkit components styling
6 pre-built style variations
Easy customizer and LESS integration
WooCommerce support
Read more https://yootheme.com/component/blog/2016/05/02/dolce-vita-theme
Details

Category: JConnect News
Details

Created on Monday, 02 May 2016 01:17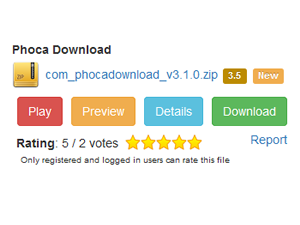 Read more https://www.phoca.cz/news/879-phoca-download-3-1-2-released
Details

Category: JConnect News
Details

Created on Wednesday, 27 April 2016 14:00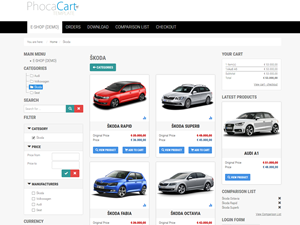 Phoca Cart component[1] development version 3.0.0 RC2 has been released.
Changelog (in comparison to Beta2):
Fixed language typo errors
Added video parameter to frontend view
Added multiple categories feature - product can be assigned to more than one category
Changed SEF handling
Changed database column types (float to decimal)
JString replaced by StringHelper
Search filter for categories in administration is applied to whole category tree
Added Max Levels filter for categories view in administration
Added new parameters for Product: External link, External link title
Main, category, product (product view, comparison view), shipping and payment description accepts content plugins
Implemented hits for categories and products
Added most viewed, best-selling, best-selling (in time period) product statistics in administration
Filter box moved to top in administration
Phoca Cart is a Release Candidate version and it is still in development. Upgrade of database does not work between development version. If you upgrade from RC to RC2, then database data needs to be updated. See:
administrator/components/com_phocacart/install/sql/mysql/install.utf8.sql (RC -> RC2 part).
There are SQL instructions for upgrading database of the component.

If you find any bug or you have some feature request idea, please post it to Phoca Forum[2]. Thank you.
Screenshots: Phoca Cart screenshots[3] site.
Demo: Phoca Cart demo[4] site.
Download:
Phoca Cart component download[5] site.
Phoca Cart download[6] site.
Modules:
To test Phoca Cart, you need to run Joomla! 3 and template which supports Bootstrap 3, see Phoca Cart or Phoca Gweld:
Phoca - Joomla! 3 Templates[7]
Inside Phoca Cart installation package you will find Phoca Upgrade plugin - install this plugin and enable it in your Plugin Manager - it is a system plugin which tries to change Bootstrap 2 design (rendered by Joomla! 3) to Bootstrap 3 design.
See this article: How to install sample data in Phoca Cart[8] to easily test the component.
Read more https://www.phoca.cz/news/877-phoca-cart-version-3-0-0-rc2-released
Details

Category: JConnect News
Joomla is one of the most powerful CMS on earth. As uncle Ben said 'With great powers, comes great responsibility'. Despite Joomla's power, its has one big drawback: building beautiful pages is cumbersome and complicated process.
A good looking page contains : components, modules and your modules should be rightly assigned to menu, etc.. As your site grows, it seems impossible to maintain and improve. If you want to change your template, it requires more amount of work because each template has different module positions and naming conventions.
Thanks to our friends at ThemeXpert[1] for building Quix, a revolutionary page builder for Joomla[2]. Page building in Joomla has never been easier before. Quix comes with advanced drag and drop layout builder, responsive controls, powerful collection system and much more.
Let's take a look how Quix can speed up your page building experience.
Drag & Drop layout builder
With Quix advanced drag and drop layout building system, you can create simple to complex layout in minutes. It's a very simple and easy to use. Every row comes with few pre-defined column structures but you can add columns on the fly and resize it instantly. There is nothing you can't built with Quix.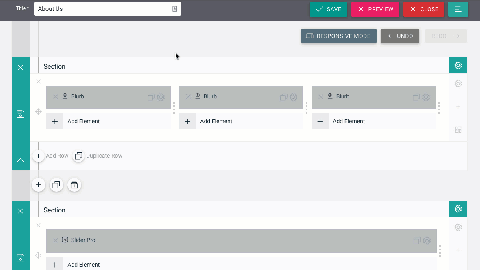 Control the responsiveness of your page
Nowadays everything has to be responsive first and Quix is no different . ThemeXpert build the responsive controls from the ground up to help you build responsive website faster.
Enable responsive mode of Quix and resize your layout, rearrange it for specific screens size you want. You can disable any element, row or section for any screen size you want.
By disabling anything in responsive mode, Quix will not render that element when you browse the site from the design with the screen size. It will boost your mobile page load speed drastically.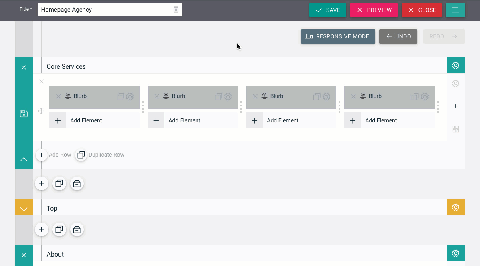 Manage Joomla Module from the Layout Builder
Now you can add any Joomla module to your layout and you don't have to remember which module is published on which page. With Quix Joomla Module element you can place any module inside your layout.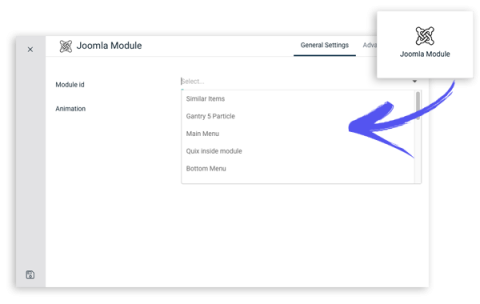 Quix runs everywhere
This is the most promising feature I've found in Quix. Other page builders will load inside component or replace your editor window. Quix is completely different.
You can access Quix through its component interface and at the same time from Joomla articles, module or any component. Quix will not take over you editor window instead it loads in modal and inject a shortcode inside your article. This way you will not lose your article, isn't it great?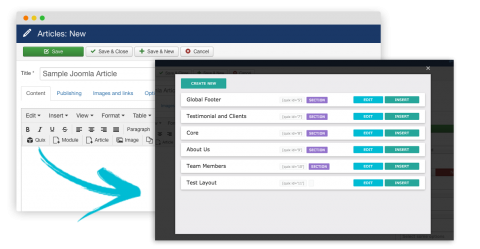 That's not all! Quix is powepacked with plenty more awesome features.
What's in it for Techjoomla Subscribers?
We're looking forward to integrate Quix with our extensions. Stay tuned for more updates! ;)
Get it now at a Discount!
ThemeXpert is giving 20% exclusive discount on all their products and memberships to Techjoomla Subscribers. Hurry!!
Use Code: TXTECH
Expires on: 29th April 2016
Read more https://techjoomla.com/blog/discounts-promotions-offers/quix-page-builder-for-joomla