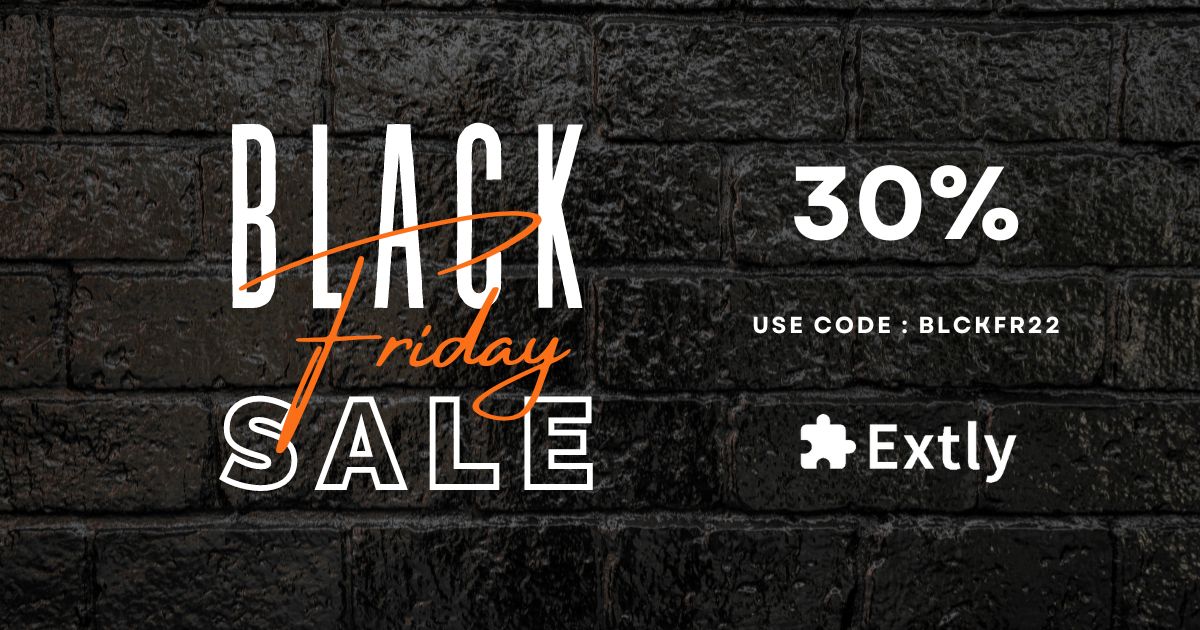 Take full advantage of the recent releases of all our extensions with a new or renewed membership purchase at 30% off.
This is an excellent opportunity to Join the Club!: Get all our extensions, updates, and support for one year, including releases of new products!
Coupon code BLCKFR22 - Valid until November 30th, 2022.

Read more https://www.extly.com/blog/22-latest-news/791-black-friday-sale-2022-30-off.html