Ioniconf, the event that brings together some of the most influential names in the Ionic community, is back! And this year- it's in person.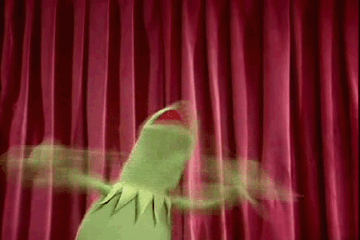 As much as we love hearing "can everyone see my screen?" at the start of every virtual meeting, we figured that we're all ready to meet up live and talk about all things Ionic. From what's coming on the product roadmap to how some of the best developers are using Ionic, you are not going to want to miss this event. So pack your bags, charge your laptops, and get ready to join us in person as we celebrate the 10th anniversary of Ionic in style.
What's in store
Join us in Austin, TX at the ZACH Theatre on October 10th and 11th for this epic two-day conference. These action-packed days will be filled with top-notch talks, amazing networking opportunities, and more Ionic knowledge than you can fit in a 10-gallon hat. We're gathering the hottest names in the space to share their expertise, best practices, and latest techniques that will take your mobile app development skills to the next level. We're talking real-world insights, practical tips, and a lot of inspiration.
And that's not all– we'll be taking a deep dive into the cutting-edge features and tools offered by Ionic. Uncover the secrets to harnessing these advancements and turbocharge your app development process to deliver extraordinary user experiences.
Get involved
As with past Ioniconf's, we want to hear from YOU
and give you a chance to share your story. Want to share your experience in getting your app to market? Have a cool JavaScript library that you think others should know about? Or are you just building some seriously cool stuff? Submit your talk on Sessionize for your chance to be a speaker at Ioniconf 2023.
Code meets cuisine
While this conference brings together amazing minds from around the community, we didn't want your taste buds to feel left out. We're bringing iconic Austin food trucks to serve up some seriously delicious eats. Because let's face it, coding on an empty stomach is just not cool.
Enjoy mouthwatering flavors while you mingle with fellow developers who share your passion for building incredible apps. It's the perfect recipe for both professional growth and a happy tummy!
See you there
Tickets are available now, and early bird pricing is only available for the first 100 tickets purchased- so if you want to stop reading and just get those tickets asap, we totally understand. If you want to learn more about the event, you can check out the website for more information.
Ioniconf 2023 is shaping up to be an unforgettable celebration of the Ionic community and its achievements over the past decade. We say it all the time, but it's true – we owe so much to the amazing community of developers that are constantly helping us iterate and improve on all things Ionic. This event is a celebration of that community, and we can't wait to hang out with you all in beautiful Austin, TX.
The post Join us at Ioniconf 2023! appeared first on Ionic Blog.