Details

Category: JAnnouncements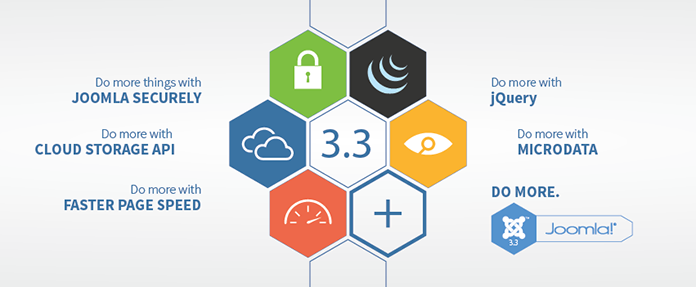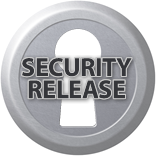 The Joomla! Project and the Production Leadership Team are proud to announce the release of Joomla! 3.3.4. This is a security release for the 3.x series of Joomla! and addresses two security issues. A 3.2.5 release is also available for users who are still using Joomla! 3.2 which addresses these security issues.
If you are currently running a Joomla! release on a server with PHP 5.3.10 or later, we encourage you to update immediately to Joomla! 3.3.4 via either the one-click update or the update downloads available at https://www.joomla.org/download.html.
Note that in order to update directly to 3.3.4 via the core update component, you must be running 3.2.2 or later due to the raised minimum supported PHP version and the update system not supporting checking the server's PHP version in older releases. Older 3.x releases will be prompted to update to 3.2.5 before being presented the 3.3.4 update....
Read more https://feeds.joomla.org/~r/JoomlaAnnouncements/~3/wsIFufiHjLc/5564-joomla-3-3-4-released.html
Details

Category: JAnnouncements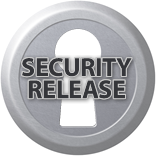 The Joomla Project is pleased to announce the immediate availability of Joomla 2.5.25. This is a security release for the 2.5 series of Joomla! and addresses one moderate level security issue.
The update process is very simple, and complete instructions are available here. Note that there are easier and better ways of updating than copying the files with FTP.
2.5 End of Life Update
As previously noted, the 2.5 series will reach end of life at the end of 2014, which will mark the end of support for this series. At this time, we project that 2.5.26 will be the last scheduled maintenance release, due in approximately six to eight weeks, the typical timeframe between Joomla! releases.
Download
Note: Please read the update instructions before updating.
Instructions
*Please clear your browser's cache after upgrading
Want to test drive Joomla? Try the online demo. Documentation is available for beginners.
Release Notes
Check the Joomla 2.5.25 Post-Release FAQs to see if there are important items and helpful hints discovered after the release.
Statistics for the 2.5.25 release period
Due to the shift from JoomlaCode to the Joomla! Issue Tracker as our issue tracking platform, a consolidated list of tracker issues is not available for this release unfortunately. The consolidated code diff can be found at https://github.com/joomla/joomla-cms/compare/2.5.24...2.5.25 which includes links to most of the tracker items fixed during this release cycle.
Security Issues Fixed
How can you help Joomla! development?
There are a variety of ways in which you can get actively involved with Joomla! It doesn't matter if you are a coder, an integrator, or merely a user of Joomla!. You can contact the Joomla! Community Development Manager, This email address is being protected from spambots. You need JavaScript enabled to view it., to get more information, or if you are ready you can jump right into the Joomla! Bug Squad.
The Joomla! Bug Squad is one of the most active teams in the Joomla! development process and is always looking for people (not just developers) that can help with sorting bug reports, coding patches and testing solutions. It's a great way for increasing your working knowledge of Joomla!, and also a great way to meet new people from all around the world.
If you are interested, please read about us on the Joomla! Documentation Wiki and, if you wish to join, email This email address is being protected from spambots. You need JavaScript enabled to view it., our Bug Squad coordinator.
You can also help Joomla! development by thanking those involved in the many areas of the process. In the past year, for example, over 1,000 bugs have been fixed by the Bug Squad.
Contributors
Thank you to the code contributors and active Bug Squad members that created and tested this release:
Achal Aggarwal, Alex B., Alexander Meier, Andrea Tosti, Arlen Walker, Artur Stępień, Axel Rank, Beat, Ben Griffin, Benjamin Trenkle, Bernard Saulme, Brian Teeman, Chris Davenport, Christopher Valmas, Damien Barrere, David Hurley, Demis Palma, Dennis Hermatski, Dmitry Rekun, Elijah Madden, Eric Fernance, Fedik Zinchuk, George Wilson, Gunjan Patel, Hannes Papenberg, Hayden Young, Hervé Boinnard, Jan Pavelka, Jean-Marie Simonet, Jefersson Nathan, Johannes S-F, Jonny Roger, Julien Vonthron, Lao Neo, Leo Lammerink, Mark Seymour, Marko Đedović, Massimiliano Valentini, Matt Thomas, Michael Babker, Michael Dunkle, Miguel Angel, Nadeeshaan Gunasinghe, Nicholas Dionysopoulos, Nick Savov, Niels van der Veer, Oskar Signell, Peter Lose, Peter van Westen, Piotr Moćko, Rafael Berlanda, Robert Gastaud, Roberto Segura, Roland Dalmulder, Sander Potjer, Sergey Litvinov, Steve Bink, Tanase ButcaruThomas Hunziker, Tino Brackebusch, Tobias Zulauf, Valentin Despa, Viktor Vogel, Volkmar Schlothauer, Webmaster LPO, Xavier Pallicer.
Joomla! Bug Squad
Thank you to the Joomla! Bug Squad for their dedicated efforts investigating reports, fixing problems, and applying patches to Joomla. If you find a bug in Joomla!, please report it on the Joomla! Issue Tracker.
Active members of the Joomla! Bug Squad during past 3 months include: A. Booij, Achal Aggarwal, Anja Hage, Beat , Benjamin Trenkle, Bernard Saulme, Brian Teeman, Christiane Maier-Stadtherr, Constantin Romankiewicz, David Jardin, Dennis Hermacki, Elijah Madden, George Wilson, Hans Kuijpers, Hilary Cheyne, Jean-Marie Simonet, Jelle Kok, Jisse Reitsma, Joe Steele, Josien Verreijt, Leo Lammerink, Marcel van Beelen, Marco Richter, Matt Thomas, Max Sarte, Michael Babker, Mikhail M, Nick Savov, Nicholas Dionysopoulos, Niels van der Veer, Peter Lose, Peter Wiseman, Piotr Mocko, Robert Dam, Robert Gastaud, Roberto Segura, Roland Dalmulder, Sander Potjer, Sergio Manzi, Stefania Gaianigo, Thomas Hunziker, Thomas Jackson, Tobias Zulauf, Todor Iliev, Valentin Despa, Viktor Vogel.
Bug Squad Leadership: Nick Savov, Coordinator.
Joomla! Security Strike Team
A big thanks to the Joomla! Security Strike Team for their ongoing work to keep Joomla! secure. Members include: Airton Torres, Alan Langford, Beat, Bill Richardson, Claire Mandville, David Hurley, Don Gilbert, Gary Brooks, Jason Kendall, Javier Gomez, Jean-Marie Simonet, Marijke Stuivenberg, Mark Boos, Mark Dexter, Matias Griese, Michael Babker, Nick Savov, Pushapraj Sharma, Roberto Segura, Rouven Weßling, Thomas Hunziker....
Read more https://feeds.joomla.org/~r/JoomlaAnnouncements/~3/_2DdRjC2_UM/5563-joomla-2-5-25-released.html
Details

Category: JAnnouncements
New York, NY, - August 28, 2014 - Joomla, one of the world's most popular open source content management systems (CMS) used for everything from websites and blogs to custom apps and Intranets, announced today that SiteGround web hosting company is the RFP winner for the ongoing official Joomla Demo and the new Free Joomla Hosting option. The partnership is expected to increase the number of new users to Joomla by making it easier to get started.
The opportunity to create a temporary Joomla Demo account has been available at demo.joomla.org since 2010, but included only a short 30-day free trial. With SiteGround as the new official host, the trial period will be extended to 90-days to give users more time to evaluate all the features of Joomla CMS. Additionally the sign up process will be faster and easier. This new version of the Official Joomla Demo will replace the current offer in September 2014. The Free Joomla Hosting option is expected to be launched later this year and it will allow the users to create and maintain a free Joomla website for unlimited time. The aim of both the extended Joomla Demo and the new Free Joomla Hosting is to make the start with the Joomla CMS easier and to increase the number of people, who choose Joomla as their favorite website platform.
The contract has been granted to SiteGround by Open Source Matters (OSM) - the not for profit organization, created to provide organization, legal and financial support to the Joomla project. The President of OSM, Sarah Watz says: "SiteGround has been a very active and appreciated member of the Joomla Community for a many years supporting Joomla at many events globally and providing Joomla hosting that makes it easy to get started. I'm pleased to see that this new partnership brings that great experience to all users who are just starting with Joomla. "
Lilyana Yakimova, who is the Marketing Director of SiteGround and will be in charge of the two projects, says: "We are very happy to be able to bring our Joomla hosting expertise to both these projects and to be a part of the future growth of this amazing CMS. I am also excited about the opportunity to work closely with the Joomla community, as it has always been a great example for me how the purely volunteer efforts of many people, who truly believe in an idea, can make a dent in the world, even in the IT world."
About SiteGround
SiteGround is a leading web hosting company with a special focus on Joomla CMS. Its hosting platform is optimized for additional Joomla security with the help of specific account isolation and in-house developed Joomla security plugin and proactive Joomla security monitoring. The performance of Joomla CMS and its loading speed is also enhanced on SiteGround servers with the help of a special caching solution, developed by the company. SiteGround has also been an active sponsor of multiple Joomla events, including the Joomla! World Conference 2012, 2013, and 2014, JAB 2012, 2013 and 2014 and more than 40 other local Joomla! Days for the last 3 years.
About Joomla!
Joomla is one of the world's most popular software packages used to build, organize, manage and publish content for websites, blogs, Intranets and mobile applications. With more than 3 percent of the Web running on Joomla and a CMS market share of more than 9 percent, the free open source software powers the web presence of hundreds of thousands of small businesses, governments, non-profits and large organizations worldwide like Citibank, eBay, General Electric, Harvard University, Ikea, McDonald's and Sony. The award-winning CMS is led by an international community of more than a half million active contributors, helping the most inexperienced user to seasoned web developer make their digital visions a reality. Joomla's power and extensibility has resulted in its software being downloaded close to 60 million times....
Read more https://feeds.joomla.org/~r/JoomlaAnnouncements/~3/FTOqtsYBhLU/5560-joomla-will-provide-improved-demo-and-a-new-free-hosting-option-in-partnership-with-siteground.html
Details

Category: JAnnouncements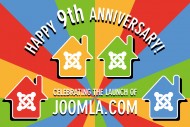 The September issue of the Joomla Community Magazine is here! Our stories this month:
Editors Introduction
Feature Stories
Yes! I accepted the #IceBucketChallenge :)
JWC 2014 is Just Around the Corner!
Joomla! Announces New Demo Site and Free Hosting Option!
Sitebuilders
10-Minute Joomla SEO & Conversion Makeover
Creating an Article in Joomla! Has Never Been This Easy!
Google Summer of Code
Reaching the End of Summer with SQL Optimization
Web Driver System Test of Joomla! CMS
Summary for Date Package, Part 1
Project News
Leadership Highlights September 2014
Joomla! on Lanyrd
Announcing the Update Working Group
Developers
Developing JSON API with Joomla Framework
Code Poetry at JDevCon
Book Reviews
Joomla! 3 - The Book for Everyone
Events
Fantastic Joomlaholics' Meeting in Jawor, Poland
Software Freedom Day 2014
Great Results at JoomlaDay México City 2014
Upcoming Joomla! Events - September & October 2014
Roundup from JUG Corner - August 2014
International Stories
Français
Et si on se penchait sur la sécurité de votre site Joomla! ?
Joomla! 3 Le livre pour tous ou l'art de partager un savoir
10 minutes : Référencement Joomla & conversions
La sale affaire de l'usurpation commerciale de marque
Le coeur de Joomla! est sa Communauté
Le cache de Joomla!
Socialement votre
Spanish
Se prende la JWC
Lo que se viene con Joomla! 3.4
Joomla! Mejorará servicios de hosting demo
El corazón de Joomla! es su comunidads
No pierdas de vista lo que ocurre en Joomla!
Certificación Joomla!
In our next issue
We want to publish your Joomla! story in the next JCM issue! So take a look at our Author Resources content to get a better idea of what we are looking for, and then register to become a JCM author and submit your Joomla! story!...
Read more https://feeds.joomla.org/~r/JoomlaAnnouncements/~3/E5zLqhkiSI8/5562-joomla-community-magazine-september-2014.html
Details

Category: JAnnouncements
Joomla!®, one of the world's most popular open source content management systems (CMS) used for everything from websites to blogs to custom apps to Intranets, is delighted to be supporting the Grace Hopper Celebration of Women in Computing as a Silver Sponsor. The event is the largest of its kind in the world, with over 4,700 women coming together from 8-10 October in Phoenix, Arizona (USA) to learn, share and inspire....
Read more https://feeds.joomla.org/~r/JoomlaAnnouncements/~3/G0iLdncKdwY/5559-joomla-supports-grace-hopper-celebration-of-women-in-computing-as-silver-sponsor.html