Details

Category: JBlogs
Operation Paravane was a British air raid of World War II on the German battleship Tirpitz. The attack on 15 September 1944 by 21 Royal Air Force heavy bombers did irreparable damage, rendering the ship unfit for combat. A series of raids conducted from April to August by Royal Navy aircraft carriers had sought unsuccessfully to sink or disable the battleship at her anchorage in Kaafjord in the far north of German-occupied Norway, encountering formidable German defences. In September, Avro Lancaster bombers from two elite squadrons of RAF Bomber Command, flying from an airfield in the Soviet Union, attacked using heavy bombs and air-dropped mines. All of the British aircraft returned to base. The Allies were unable to confirm the extent of the battleship's damage, and conducted two further heavy bomber raids against her in late 1944 that sank the ship with considerable loss of life. (Full article...)
Recently featured:
Read more https://en.wikipedia.org/wiki/Special:FeedItem/featured/20190915000000/en
Details

Category: JBlogs
A quick note from the road, Sentry is a fantastic error tracking that helps developers monitor and fix crashes in real-time. A few months ago, I created XT Sentry for Joomla for the Joomla Extension Directory (JED), a simple extension to install the client library to integrate the service: https://github.com/anibalsanchez/XT-Sentry-for-Joomla/releases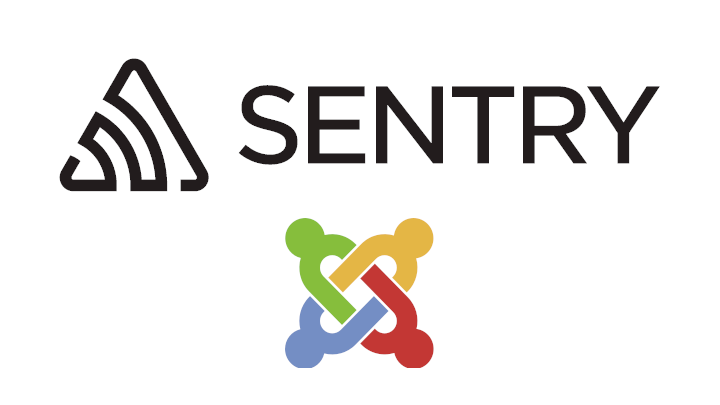 We have implemented it with great success on Joomla Extension Directory (JED). However, a user reported an error that has not being received in Sentry's reports. Looking for an answer, I've just noticed that errors received and formatted at the template error page are not processed further. To solve this case, this snippet of code can be dropped in the template error.php:

defined('JPATH_SENTRY_BASE') || define('JPATH_SENTRY_BASE', '/home/..../public_html');
require_once JPATH_SENTRY_BASE . '/libraries/xtsentry/vendor/sentry/sentry/lib/Raven/Autoloader.php';
Raven_Autoloader::register();

$client = new Raven_Client('https://...sentry.io/...', array('environment' => 'development'));

$errorHandler = new Raven_ErrorHandler($client);
$exception = new ErrorException(
  $this->error->getMessage(), 
  $this->error->getCode(), 
  E_ERROR, 
  $this->error->getFile(), 
  $this->error->getLine()
);
$errorHandler->handleException($exception, true);

Now, we are happily receiving more errors. Case solved!
Read more https://blog.anibalhsanchez.com/en/10-blogging/lost-and-found/59-integrating-sentry-s-error-handler-in-joomla-template-error-page.html
Details

Category: JBlogs
Thomas F. Mulledy (1794–1860) was a Catholic priest from Virginia and a prominent leader of the American Jesuits. He twice served as President of Georgetown College in Washington, D.C., where he undertook a significant building campaign. After his first presidency, he was appointed provincial superior of the Jesuit Maryland province in 1837. The following year, Mulledy executed the sale of 272 slaves owned by the Maryland Jesuits in order to relieve the province's mounting debts. After an outcry from his fellow Jesuits over the immorality of the sale, church authorities in Rome exiled him to Nice for several years, for insubordination and promoting scandal. Following his return to the United States in 1843, he became the first President of the College of the Holy Cross in Massachusetts, where he oversaw the construction of the college's first building. In his later years, he engaged in preaching and pastoral work, and assisted Holy Cross during investigations by the Know Nothing Party. (Full article...)
Recently featured:
Read more https://en.wikipedia.org/wiki/Special:FeedItem/featured/20190914000000/en
Details

Category: JBlogs
The Tahiti rail (Gallirallus pacificus) is an extinct bird species from Tahiti. The rail was first recorded during James Cook's second voyage in 1772–1775, during which it was painted by Georg Forster and described by his father Johann. It may have also existed on nearby Mehetia. It appears to have been closely related to the buff-banded rail, and has been confused with that bird's Tongan subspecies. The Tahiti rail was 9 in (23 cm) long, with white on its underparts, throat, and "eyebrows". Its upper parts were black with white dots and bands, the hind neck was rust-coloured, the breast was grey, and it had a black band across its throat. The bill and iris were red, and the legs were pink. It was supposedly flightless, and nested on the ground. It frequented open areas, marshes, and coconut plantations, eating mainly insects and some coconut meat. Its extinction, after 1844 on Tahiti, and perhaps in the 1930s on Mehetia, was probably due to predation by humans and introduced cats and rats. (Full article...)
Recently featured:
Read more https://en.wikipedia.org/wiki/Special:FeedItem/featured/20190913000000/en