Details

Category: JBlogs
A quick note from the road, Sentry is a fantastic error tracking that helps developers monitor and fix crashes in real-time. A few months ago, I created XT Sentry for Joomla for the Joomla Extension Directory (JED), a simple extension to install the client library to integrate the service: https://github.com/anibalsanchez/XT-Sentry-for-Joomla/releases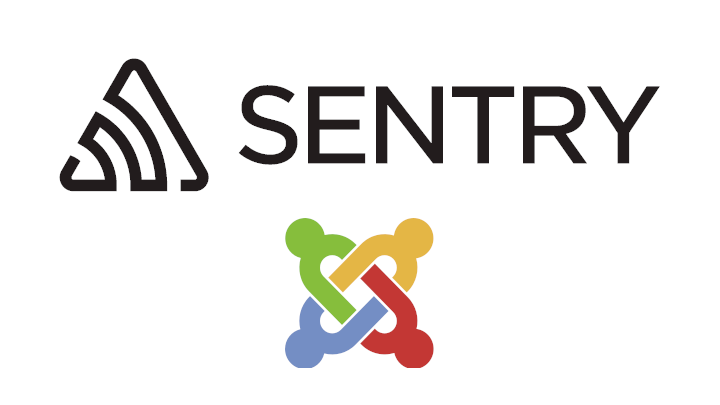 We have implemented it with great success on Joomla Extension Directory (JED). However, a user reported an error that has not being received in Sentry's reports. Looking for an answer, I've just noticed that errors received and formatted at the template error page are not processed further. To solve this case, this snippet of code can be dropped in the template error.php:

defined('JPATH_SENTRY_BASE') || define('JPATH_SENTRY_BASE', '/home/..../public_html');
require_once JPATH_SENTRY_BASE . '/libraries/xtsentry/vendor/sentry/sentry/lib/Raven/Autoloader.php';
Raven_Autoloader::register();

$client = new Raven_Client('https://...sentry.io/...', array('environment' => 'development'));

$errorHandler = new Raven_ErrorHandler($client);
$exception = new ErrorException(
  $this->error->getMessage(), 
  $this->error->getCode(), 
  E_ERROR, 
  $this->error->getFile(), 
  $this->error->getLine()
);
$errorHandler->handleException($exception, true);

Now, we are happily receiving more errors. Case solved!
Read more https://blog.anibalhsanchez.com/en/10-blogging/lost-and-found/59-integrating-sentry-s-error-handler-in-joomla-template-error-page.html
Details

Category: JBlogs
The Tahiti rail (Gallirallus pacificus) is an extinct bird species from Tahiti. The rail was first recorded during James Cook's second voyage in 1772–1775, during which it was painted by Georg Forster and described by his father Johann. It may have also existed on nearby Mehetia. It appears to have been closely related to the buff-banded rail, and has been confused with that bird's Tongan subspecies. The Tahiti rail was 9 in (23 cm) long, with white on its underparts, throat, and "eyebrows". Its upper parts were black with white dots and bands, the hind neck was rust-coloured, the breast was grey, and it had a black band across its throat. The bill and iris were red, and the legs were pink. It was supposedly flightless, and nested on the ground. It frequented open areas, marshes, and coconut plantations, eating mainly insects and some coconut meat. Its extinction, after 1844 on Tahiti, and perhaps in the 1930s on Mehetia, was probably due to predation by humans and introduced cats and rats. (Full article...)
Recently featured:
Read more https://en.wikipedia.org/wiki/Special:FeedItem/featured/20190913000000/en
Details

Category: JBlogs
Lancaster's chevauchée of 1346 was a large-scale mounted raid directed by Henry, Earl of Lancaster, in south western France during the Hundred Years' War. The main English army had defeated the larger French army at the Battle of Crécy in August, and French defences in the south west were left weak and disorganised. Lancaster took advantage by leading a raid between 12 September and 31 October 1346 while sending other forces into Quercy and the Bazadais. All three offensives were successful, with Lancaster's chevauchée, of approximately 2,000 English and Gascon soldiers, meeting no effective resistance from the French, penetrating 160 miles (260 kilometres) north and storming the rich city of Poitiers. His force then razed and looted large areas of Saintonge, Aunis and Poitou, capturing numerous towns, castles and smaller fortified places as they went. The offensives completely disrupted the French defences and shifted the focus of the fighting. (Full article...)
Recently featured:
Read more https://en.wikipedia.org/wiki/Special:FeedItem/featured/20190912000000/en
Details

Category: JBlogs
Open Source Matters, Inc.
Full Board of Directors and Officers Meeting
Date: September 05, 2019
Time: 17:00 UTC
Total time of meeting: 1 hour 10 minutes
Attendees:
Rowan Hoskyns Abrahall (President), Alexander Metzler (Vice President), Luca Marzo (Secretary), Jason E Rosenbaum (Treasurer), Djamel Kherbi (Director), Harald Leithner (Director), Hugh Douglas-Smith (Director), Jaz Parkyn (Director).
Apologies:
Jason Nickerson (Director).
Proxies:
Luca Marzo served as proxy for Jason Nickerson.
Discussion outline
President
Books have been cleared by accountant and tax return documents are being produced.
Treasurer
...
Read more https://volunteers.joomla.org/board-of-directors/reports/1094-osm-inc-full-board-meeting-september-05-2019
Details

Category: JBlogs
Meeting started at 20:00 pm (CEST)
Particpants:
Attendees: Andrea Gentil, Wilco Alsemgeest and Chris Keen.
Guest: Jaz Parkyn (Dept. Co-ordinator) - present
Absent: Jereon Moolenschot (not available). Luca Marzo (travelling)
Agenda
The Joomla Certification Program (JCP) team met to discuss the folowing topics
The status of the Exam platform migration and upgrade.
The progress in upgrading the Certification website and processes.
Any other business.
...
Read more https://volunteers.joomla.org/teams/certification-team/reports/1093-jcp-team-meeting-august-28th-2019