Details

Category: Developer News
We're excited to share with you the results of our second annual Ionic Developer Survey with input from more than 10,000 community members.
The full dataset is available to view here alongside our own insights and analysis.
But before we dive in, we just wanted to say how much we appreciate the community for your consistent support. We think the results of the survey will be valuable for both developers and the vendors featured, and we couldn't have uncovered these insights without your participation—so thank you!
There was a lot of interesting data to parse through in the results, but our takeaway is clear: Investing in web development, and the skills associated, will pay off for years to come.

The Big Three: Angular, React, Vue
While Angular is the most popular JavaScript framework used by developers who took the survey today, React and Vue usage ranked highly in 2018 with increased adoption expected to continue in 2019.
Regardless of your preferred framework, we believe each one is a solid option for any serious development project. The important thing to note here is that framework fatigue is waning. While new ideas for frameworks are still cropping up every day, developers seem to have rallied around these three as the top contenders.
Historically, Ionic has been exclusively Angular-compatible. However, as we introduce versions of Ionic that support Vue (currently in alpha) and React (shooting for early summer), we expect to see the mix of Ionic developers surveyed to diversify in their framework usage, perhaps shifting more towards these Angular alternatives.
Cross-Platform Development Makes Significant Gains
Perhaps unsurprising for our audience, cross-platform development continued to prove popular in 2018. In fact, the percentage of developers building purely with native tools dropped from 20 percent last year to 8 percent in 2018. More than half of those surveyed this year (52 percent) are building exclusively with cross-platform tools like Ionic, React Native, and Xamarin.
The evolution of cross-platform development brought about the rise of Progressive Web Apps (PWAs) in 2018 with 61 percent of developers surveyed sharing that they have already built a PWA or that they plan to build one this year.
For a while now, consumers have been trained to search app stores for new software. That's probably why the results show that PWAs are becoming a complement to, but not replacing, native apps. That's OK though, as PWAs are just one part of a growing, but unified "digital experience" that spans across devices.
What do you see?
There's a lot more insight where that came from, so we hope you'll check out the full survey analysis here.
We're excited to see what your takeaways are and hope you enjoy viewing the results. We couldn't have done it without you, so, again, thanks to all of you who made it possible!
Read more https://blog.ionicframework.com/ionic-2018-developer-survey-discover-latest-trends/
Details

Category: Developer News
Take full advantage of the recent releases of all our extensions with a new or renewed membership purchase at 30% off.
This is a great opportunity to Join the Club!: Access and support services to all Extly's extensions for 1-Year. The Extly Club is your source for all of our extensions.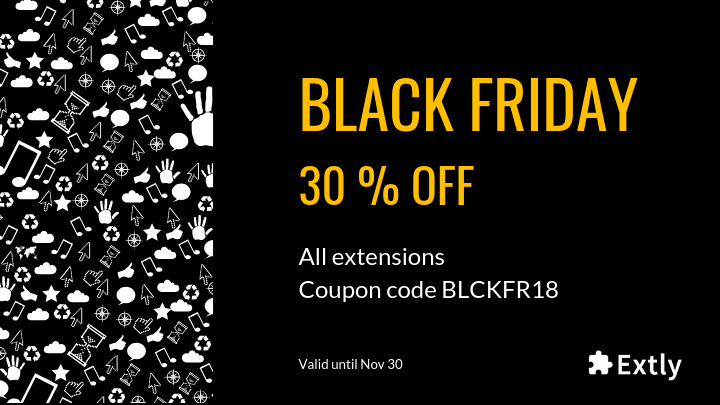 Valid until November 30, 2018
Read more https://www.extly.com/blog/22-latest-news/721-black-friday-cyber-monday-week-30-off.html
Details

Category: Developer News
At Extly we are very proud to announce that this year we are Silver Sponsor of the Joomla Day Madrid 2018.

Next Saturday, November 17, 2018, will take place in the Casa del Corazón Foundation (Madrid), the Joomla Day Madrid 2018. The event will be the most significant meeting in Spanish of Joomleros, and whether you have a website or if you are going to start on a project, you can not miss the JoomlaDay Madrid 2018. Here will meet the best professionals who will teach us their strategies and best practices to have a professional website: Design, SEO, WPO, Security, Marketing ... Also, this year It will be the first time that the Joomla certification exam is taken in Spanish AND in Spain.
If you are interested, make your pre-registration here.
About Extly, we are web developers, experts in the management of corporate solutions, mobile applications and market the following outstanding extensions:
On Friday
For whom arrive early, there are going to be two activities on Friday before the main event, you can participate in the PBF or take the Joomla Certification Exam:
Joomla Pizza, Bugs & Fun: The activity where Joomla enthusiasts meet to improve Joomla. This is not only to improve the Joomla code but also the documentation and translation. About this pre-event activity, please check it, here.
The Joomla! Certification Program ensures the competence of Joomla! professionals through a documented measurement of skills and knowledge. To prepare the exam, please check it here. Remember that the exam is available in Spanish, but it can also be taken English, German, French and Italian.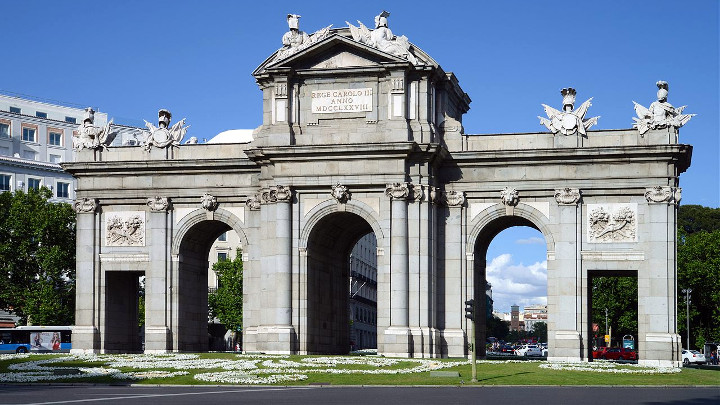 Los esperamos en Madrid!
Details

Category: Developer News
It's renewal time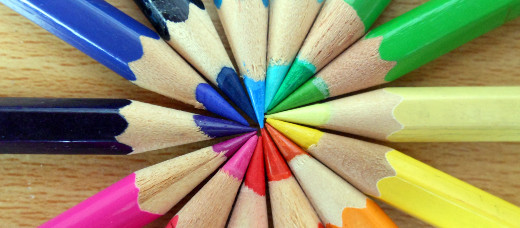 Entering in the last quarter of 2018, we have released a set of upgrades to be ready for ready for Joomla 3.9 and PHP 7.2. The new version of Joomla comes with new features, and PHP 7.2 has even more performance improvements. Overall, an opportunity to plan for Joomla 3.9 and Joomla 3.10.
Joocial and AutoTweetNG 8.22.1: Reviewed for Joomla 3.9, PHP 7.2.
XT Search for Algolia 1.5.0: Multilingual Indexes support.
XTDir for SobiPro 6.9.0: Reviewed for Joomla 3.9, SP 1.4.8, PHP 7.2.
XT YouTube Optimizer 2.0.0: Optimized for mobile access.
XT Adaptive Images 5.0.0: Optimized for mobile access.
XT Link Item for K2 2.1.0: Reviewed for K2 2.9
JFontAwesome 5.1.0 and XT Ultimate Vector Icons 3.0.0: Packing Font Awesome 5.1.0.
To the moon!
Read more https://www.extly.com/blog/22-latest-news/720-it-s-renewal-time-ready-for-joomla-3-9-and-php-7-2.html
Details

Category: Developer News
En Extly estamos muy orgullosos de anunciar que este año somos Patrocinador Plata del Joomla Day Madrid 2018.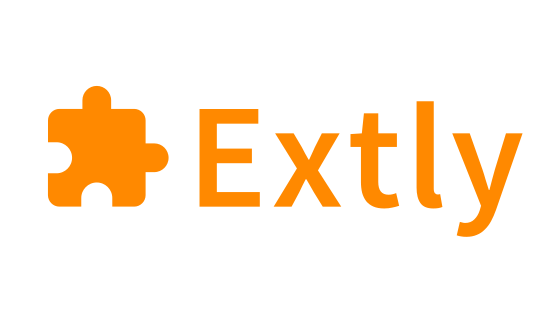 El próximo Sábado, 17 de Noviembre de 2018 tendrá lugar, en Fundación Casa del Corazón (Madrid), el Joomla Day Madrid 2018. El evento será el mayor encuentro en español de Joomleros, y si tienes página web como si vas a comenzar a realizar tu proyecto, no puedes perderte el JoomlaDay Madrid 2018. Aquí se darán cita los mejores profesionales que nos enseñarán sus estrategias y sus trucos para tener un sitio web profesional: Diseño, SEO, WPO, Seguridad, Marketing... Además, este año será la primera vez que se realice el examen de certificación de Joomla.
Si estás interesado, realiza tu pre-inscripción aquí.
Acerca de Extly, somo desarrolladores de web, expertos en gestión de soluciones corporativas, aplicaciones móviles y comercializamos las siguientes extensiones destacadas.
1 2 3
Read more https://www.extly.com/orgullosos-de-apoyar-al-joomla-day-madrid-2018.html