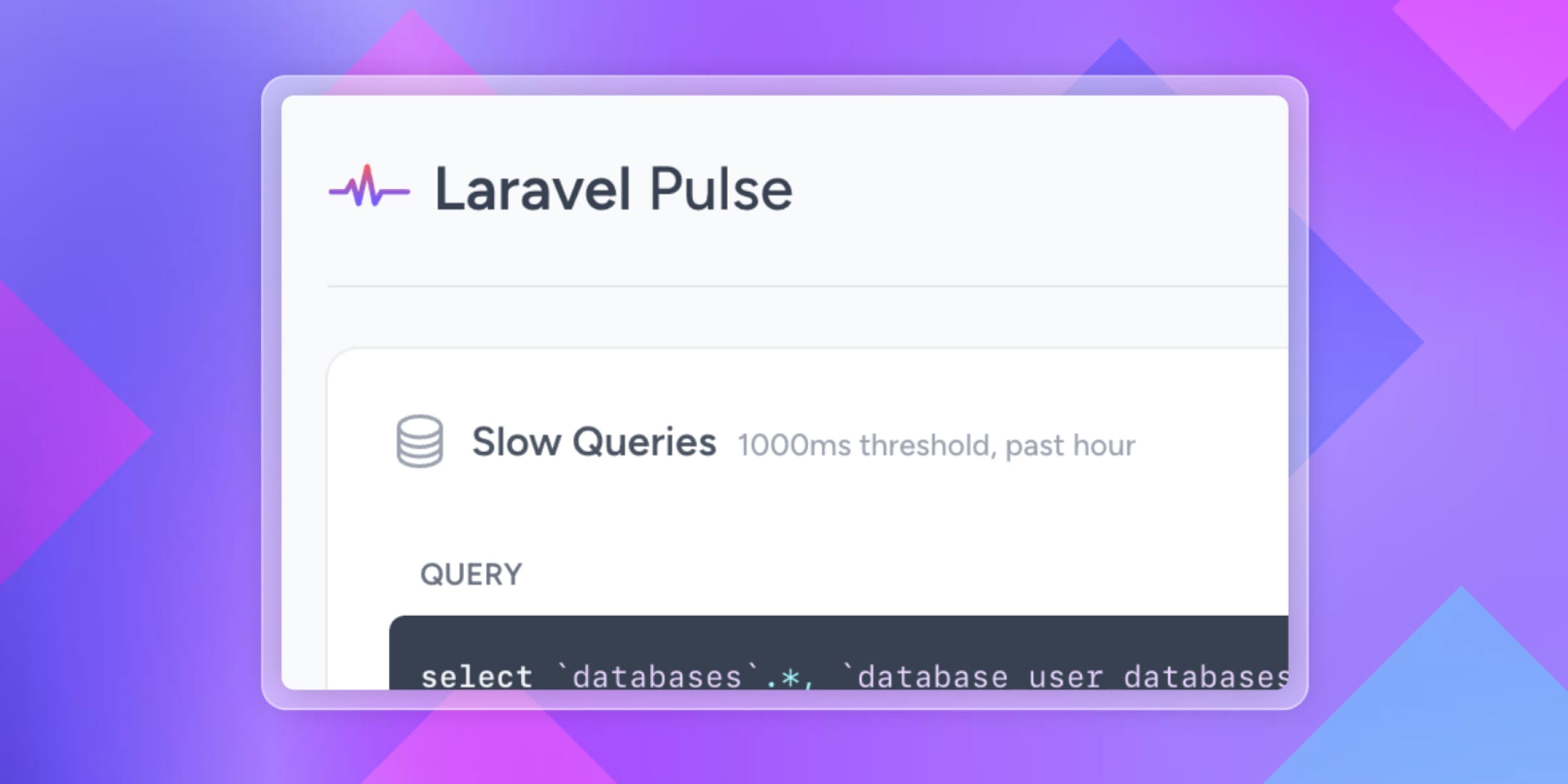 This week, Taylor gave a sneak peek of a new thing he's planning on releasing called Laravel Pulse.
Outside of what you can see in the screenshot he shared, all we know for certain right now is it will be free and open source.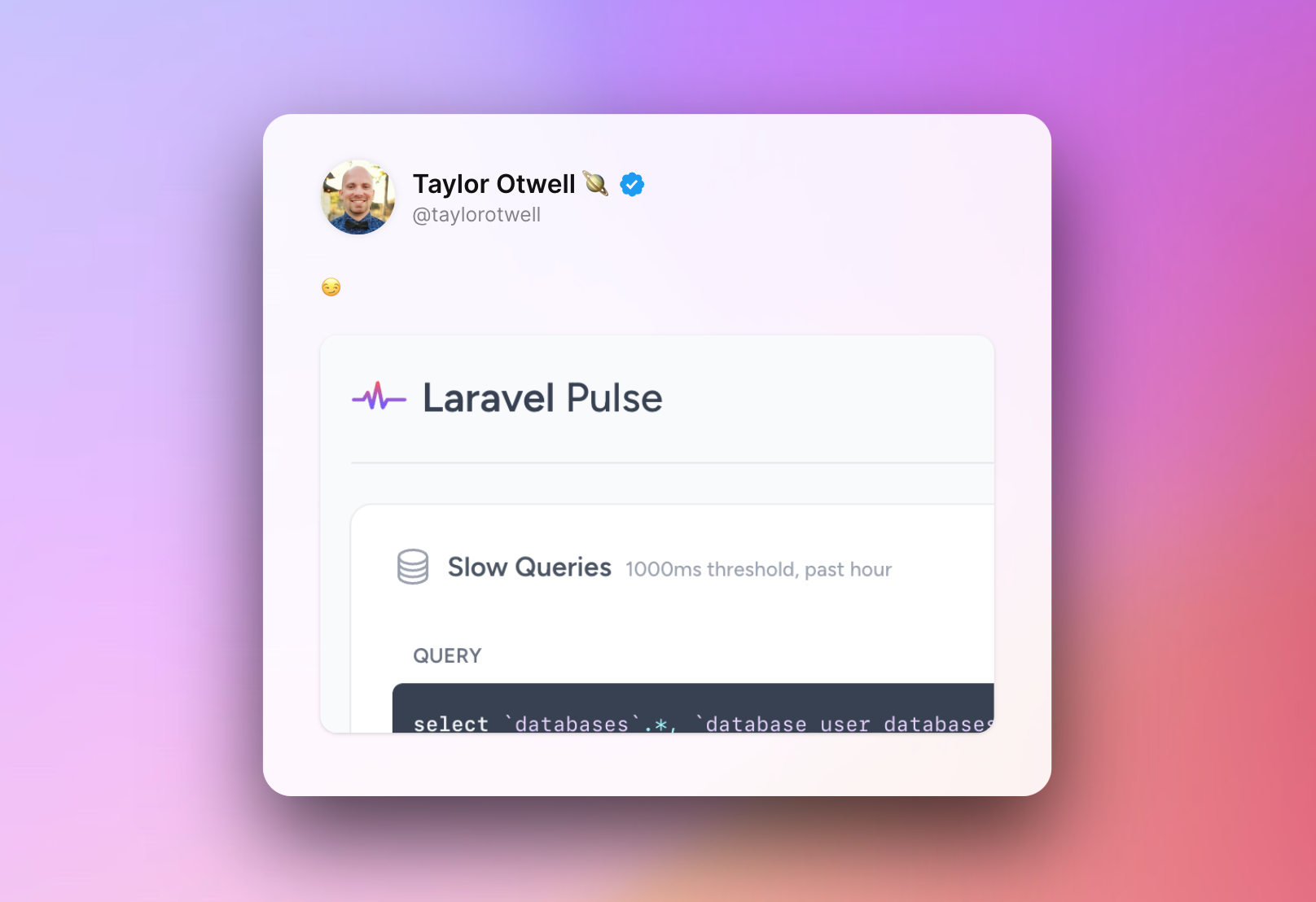 Some of the guesses as to what it will be is a health check system for your Laravel apps, maybe monitoring for issues that need fixing. Everything is really just a guess right now, but I'm excited to see more!
As more details are announced, we will be updating this post.
---
The post Laravel Pulse - What we know so far appeared first on Laravel News.
Join the Laravel Newsletter to get all the latest Laravel articles like this directly in your inbox.
Read more https://laravel-news.com/laravel-pulse