Task 3:
Upon the mentors' suggestions, we have decided to substitute the original Task 3 with a new one: Incorporation of Workflows into com_modules.
My progress on this new task is as follows:
Researched the usage of workflows and understood how they are used
Copied the functions of Workflows from com_content to com_modules (and made the necessary changes)
Modified the Installation SQL script
Created a new menu for Modules Workflows (displayed in the left sidebar of Atum when module workflows are enabled)
Fixed a bug in workflow transitions: https://github.com/joomla/joomla-cms/pull/34882
Modules Workflows CRUD works

Future work scope:
The SQL script for updating
Workflow Associations are not being created for new
...
Read
Details

Category: JBlogs
Tasks Completed
Implement Part of the Plugin API: Before starting work on the SelectView, the first problem was how com_cronjobs should become aware of jobs offered by plugins. The solution was the Joomla! Event architecture. com_cronjobs now makes use of the OnCronOptionsList Event to allow plugins to advertise the jobs or routines they offer. It was also decided that plugins will be allowed to advertise multiple jobs. To this end, I implemented the CronOptions and CronOption
Details

Category: JBlogs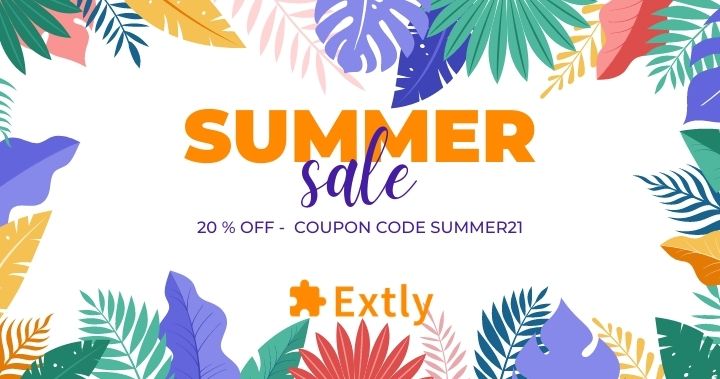 Summer is here so we decided to celebrate with you by offering 20% off on all our extensions and Club.
Read more https://www.extly.com/blog/22-latest-news/782-2021-summer-sale.html
Details

Category: Developer News