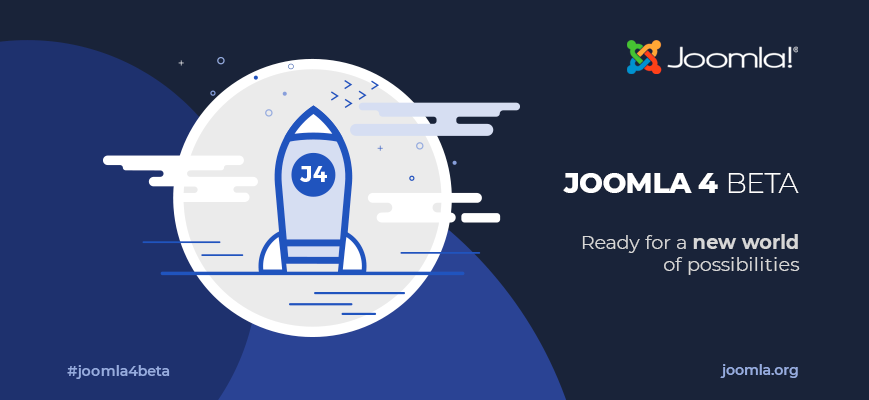 Once again the Joomla Project is pleased to announce the availability of the Joomla 4.0 Beta 5 release, and Joomla 3.10 Alpha 3....
Read more https://www.joomla.org/announcements/release-news/5825-joomla-4-0-0-beta5-and-joomla-3-10-alpha3.html?utm_source=feedburner&utm_medium=feed&utm_campaign=Feed%3A+JoomlaAnnouncements+%28Joomla%21+Announcements%29
Details

Category: JAnnouncements
Stats September: 28 sites submitted -> 14 approved + 12 rejected + 2 corrections requested, 2 contact requests (answered)
PHP upgrade to 7.3
Htaccess changed
Ads callback changed
Working on implementation of the new rule to accept only httpS site
Following New Cookie banner implementation (to respect GDPR) (started 1 year ago)
Enable 2 factor authentification for registered users -> planned
Following SSO topic
About the tool https://github.com/SIWECOS/Version-Scanner which required Docker, we're working on the extraction of the app from the container.
Read more https://volunteers.joomla.org/teams/site-showcase-team/reports/1356-october-2020
Details

Category: JBlogs
This is a Joomla! plugin which adds social sharing buttons and metadata optimized for Open Graph and Twitter to com_content items.
Requirements
Joomla! 3.9 or newer
PHP 7.2.5 or newer
Support
This plugin is primarily designed for use on the joomla.org website network and as such priority is given to the use cases there. Additional features or use cases will be considered on a case-by-case basis.
Layout/Media Overrides
The plugin's media and layouts may be overridden following the Joomla! override conventions.
To override the layout file, copy the tmpl/default.php file to templates//html/plg_content_joomlarrssb/default.php
To override the CSS files, copy the media/css/*.css files to templates//css/joomlarrssb/*.css
To override the JavaScript files, copy the media/js/*.js files to templates//js/joomlarrssb/*.js
Optional RTL CSS
The plugin's default layout supports inclusion of a RTL CSS file if need be (one is not shipped with the plugin by default). You can add RTL CSS by placing a file at templates//css/joomlarrssb/joomla-rtl.css.
Read more https://extensions.joomla.org/browse/new/extension/official-extensions/ridiculously-responsive-social-sharing-buttons-for-joomla?utm_source=feedburner&utm_medium=feed&utm_campaign=Feed%3A+JoomlaExtensions+%28Joomla%21+Extensions+Directory%29
Details

Category: Latest Extensions
Information:
The webmasters team mainly consists of leaders and liaisons from other teams, with the purpose to effectively work together on all aspects of our properties and infrastructure.
The team meets as needed, because managing the properties is a daily task and communication is done through Glip, Mails and ADoodle.
Our reports will include general information, actions performed and motions taken over a period of time.
The reports will not be about just one meeting which is planned every month like most teams.

General:
We are working on making IPv6 available for all websites services including CDN.
The process involves multiple suppliers and will be performed in phases.
Rochen has prepared all servers and are creating the "AAAA" records for the websites, we are looking for a new CDN provider with IPv6 support, researching what changes are needed to use Amazon with IPv6
...
Read more https://volunteers.joomla.org/teams/webmasters-team/reports/1354-webmasters-team-report-october-2020
Details

Category: JBlogs
Ruxin Font Resizer plugin allows users to change font size, make them larger or smaller
- Display in 6 different positions: Top Left - Top Right - Middle Left - Middle Right - Bottom Left - Bottom Right
- Ability to select buttons color and background color
- Ability to adjust the margins
- Ability to set to display or not display on mobile phone
Read more https://extensions.joomla.org/browse/new/extension/style-a-design/typography/ruxin-font-resizer?utm_source=feedburner&utm_medium=feed&utm_campaign=Feed%3A+JoomlaExtensions+%28Joomla%21+Extensions+Directory%29
Details

Category: Latest Extensions